COVID-19 Response

Caring for our team members and guests has always been our main priority. In the face of the Coronavirus (COVID-19) Pandemic, here at Smart Honda, our number one concern is your safety. We are continuously monitoring the impact the virus is causing in our community, country, and around the globe. In efforts to help prevent the spread of the virus, we are taking every possible precaution to maintain a safe environment for our customers, team members, and community. Smart Honda currently remains open at this time and will continue to follow Iowa's statewide ordinances, in regards to the coronavirus.
We continue to update our response accordingly to any new developments happening in our community. The following are some of the precautionary measures we have implemented so far:
Following the Centers for Disease Control's (CDC) guidelines and recommendations.
Providing all team members with the CDC guidance website link, as a guide on how to best prevent the spread of the virus, both in the workplace and at home.
Sharing consistent COVID-19 updates to all team members.
Maintaining the six feet social-distancing measures, per the CDC, whenever possible.
Enforcing quarantine policies to team members who have been exposed to or tested for the virus.
Requiring any person who shows or feels COVID-19 symptoms (fever, cough, sore throat, runny or stuffy nose, muscle aches, headaches, fatigue, etc.) to abstain from coming into the dealership.
Requesting/Requiring all team members and guests to wear face masks when inside the dealership.
Implementing additional hand sanitizing stations throughout the dealership.
Cleaning and sanitizing all surfaces throughout the day and adding further cleansing janitorial daily services.
Keeping restrooms fully stocked with soap and paper towels.
Mandating team members to routinely wash hands, with reference to the CDC's guidelines posted in every restroom, throughout the day.
Suspending team member test drives with customers. Customers are still allowed to test drive, just without an accompanying team member. Vehicles are cleaned and sanitized thoroughly after each test drive.
Prohibiting team members from business travel and conducting meetings via emails, phone or video calls, instead.
Smart Honda's doors are still open to the public and our team members are ready to serve you. We understand many may feel comfortable remaining in the safety of their homes, and we are wanting you to know that we are always happy to accommodate our customers in any way we can.Some of the services we offer are:
Shopping our website. Our inventory of new and pre-owned vehicles is available online 24/7. At any time, you can browse our inventory and even buy straight from our website. Conduct your entire car-buying experience in the safety of your home. We even deliver!
Ordering parts. We will ship any purchased parts to your residence or workplace. Call or shop online for your parts here.
Extra accommodation. We put our customers first and are always happy to help. If there is anything else we can do for you in this trying time, please don't hesitate to give us a call.
As with most businesses, we are closely following the Centers for Disease Control's guidelines and recommendations and will continue to provide excellent service, while taking all precautions to keep our vehicles, facilities, and workspaces clean. Smiles are the new handshake here at Smart Honda.
Thank You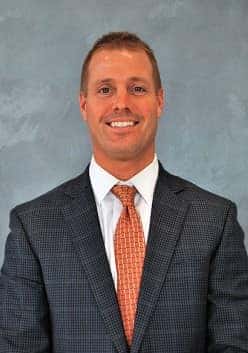 Matt Hofmeyer,
General Manager
If you have any questions or concerns, please reach out to us.